This series features members of the Bradley family in the quaint town of Winter, Montana during the Christmas season.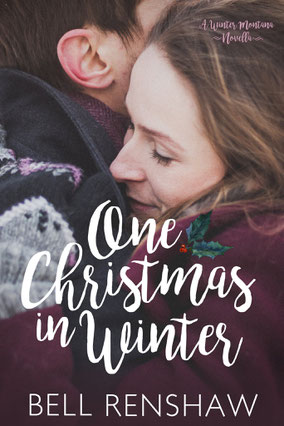 Reba Farwell is finally getting a chance to live out her dreams. Sent to Winter, Montana to direct filming for a crucial, on-location shoot, she knows the next two weeks will make or break her career. And she could definitely use a break. As if that isn't enough, she's got a secret that none of her crew knows. All she's asking for is two weeks of small town, Christmas beauty and a little bit of on-camera sizzle.
Five years ago, Hoyt Bradley's heart and future shattered in one fell swoop that landed him back in Winter. Thankfully, making lemonade—or his father's famous lemon meringue pie— out of lemons is what he does best. Running Bentley's Diner has filled the gaps left in the wake of his heartbreak, even if it hasn't healed him completely. Not wanting to relive memories of his rocky
start in the film industry, Hoyt does his best to steer clear of the dreaded film crew, but Winter has a way of bringing people together.
After one fateful delivery and a score of icy bad luck, Reba finds herself in a bind and at the mercy of what Winter can offer. Will she pull the film together in time to salvage her name as a director? Or will the sparks flying off-camera create more of a distraction than she knows how to handle? 
Come visit Winter, Montana in this Christmas Novella where the Christmas lights are always on and the snow falls most frequently when loved ones share a kiss.
"Tackling beloved Christmas romance tropes with a sense of spunk and panache that makes those well-known events as fresh as new-fallen snow, the author injects a subtle bit of comedy into the story, adding a hint of depth to this sweet romance."
-USA Today's Happy Ever After blog by Serena Chase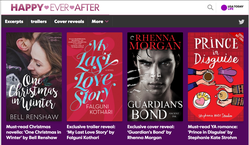 "I did NOT want this story to end, I took my sweet precious time reading it. I wanted to absorb all things Winter, Montana. All things Hoyt Bradley (yes please!) All things cozy. All things romance, and all things Christmas…I am now in love with Winter, Montana and wish with my whole heart is was a real town."
- Alysha from For the Love of Christian Fiction
"I was completely charmed by this Christmas novella! It was literally like stepping into a Hallmark movie at Christmas time! This story was sweet, entertaining, and perfect for the holiday season!"
- Ashely Jonson
"One Christmas in Winter is the perfect little Christmas story, full of small-town charm, Christmassy things like fuzzy sweaters, fun things like sledding, and a sweet romance. Saying this story is just like a Hallmark movie is very accurate and a high compliment. With equal parts humor and romantic depth, it explores family relationships and a feeling of belonging most keen this time of year, whether it be belonging on a career path or a homey place with the people you love."
- Courtney at The Green Mockingbird Blog
"This book is a delightful read set the imaginary town of Winter, Montana. The characters are loveable from the start, multi-layered and wonderfully unique. As someone who enjoys watching a good Christmas story come alive on the movie screen, reading this book was like watching a Hallmark movie at Christmastime from inside the cozy comforts of my home. Best of all, this story was not predictable! I had to keep reading to see what happened next and I could not figure out the ending until it arrived. Author Bell Renshaw really put her heart into this debut book and it shows through her creative, captivating and sweet storytelling."
-Alexis A. Goring, Contemporary Romance Author/blogger/editor/journalist
---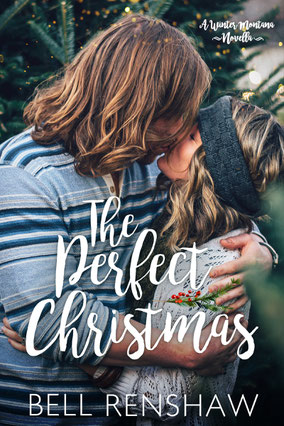 Will the perfect Christmas be enough to convince Beau that a life with Ansley could be equally perfect?
Born and raised in Winter, Montana, Beau Bradley can't imagine life anywhere else. During the holiday season his coffee shop, Mountain Grounds, is as busy as ever and now that his girlfriend is back in town, things finally seem to be lining up—until he gets a call that could change it all.
Ansley Strauss is back in Winter after a nine-month art intensive in Canada and she's ready to celebrate the Christmas season in the tried and true Winter-style. There's only one problem: her boyfriend lacks Christmas spirit. Her solution? Make this Christmas perfect to remind Beau just how special this time of year is.
 Set on a course for ultimate Christmas joy, Ansley and Beau find that life doesn't always work out the way they hope it will. Beau faces the reality that plans can't account for everything and Ansley will have to come to the realization that no matter how perfect things are, it's the imperfections in life that make it worth living.
It's another Christmas in Winter, Montana where the coffee is always hot and the mistletoe beckons lovers to share a kiss.
"I love reading Bell's books, they're always the perfect length. Nothing is ever rushed, and nothing is ever drawn out. I just love her! I'm really really excited for Troy's story."
- Alysha, For the Love of Christian Fiction 
"The Perfect Christmas is the perfect holiday story to snuggle up under a warm blanket and a mug of hot chocolate--preferably from Beau's own Mountain Grounds coffee shop!"
- Natalie Walters, Author of the Harbored Secrets Series
"This book was super cute and a nice easy read. Perfect way to start off my holidays."
-Corrine from Goodreads
---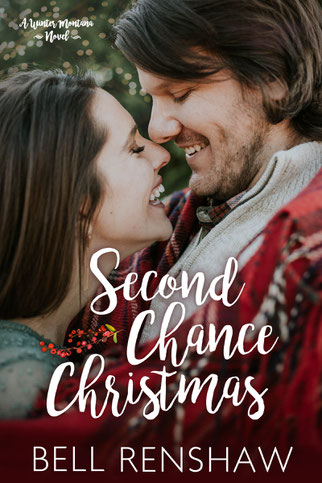 Summer Marshall left L.A., disenchanted by the city that once held her dreams. When the promise of a head chef position comes with strings attached, fear pushes her to make the difficult but smart decision to head home. Now, despite the cheer of the season, the abrupt end to her carefully laid plans leaves Summer questioning everything. 
Troy Bradley finally has a purpose for his life. Unfortunately, it hinges on the outcome of a televised food truck competition. He's given everything he has to make his truck successful but overcoming his aversion to responsibility means every choice matters if he wants to prove he's not the man he once was. 
Summer never expected Troy—culinary school dropout and incurable flirt—to have changed, but seeing the commitment to his food truck and the people he feeds has her wondering if he really does have it all together. Is it possible the boy who humiliated her all those years ago is closer to achieving his dreams than she is? 
When Summer and Troy are thrown together in a snowy whirlwind of holiday activities and a televised competition, Summer has to decide what it means to head toward the future while facing your past, while Troy is left to wonder if second chances really are possible. 
Share this Christmas in Winter, Montana where the spirit of the season brings loved ones together and second chances come with mistletoe kisses. 
"I super enjoyed this one! The character arc was beautiful and the message was so good. Perfectly hallmark without being ridiculous."
- Kara from Goodreads
"I love the perfect little town of Winter and really enjoyed going back while reading Second Chance Christmas by Bell Renshaw. I always enjoy romances where the couple has known each other for awhile and Troy and Summer's story is a fun one!"
-Inspirational Fiction Reader from Goodreads
---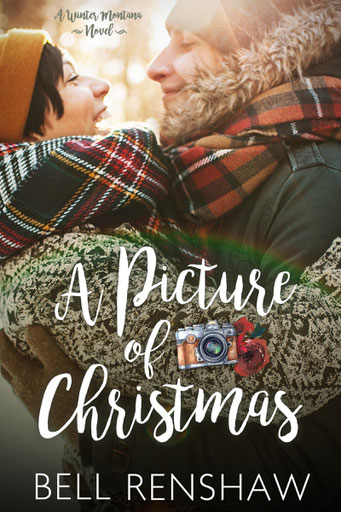 Rhett Bradley's home for the holidays, but it's not by choice. Faced with a potential backward step at his company in Seattle, he's forced to take time off, but somehow being back in Winter, Montana isn't the dead end he was expecting. 
Olive Fitzsimons has a secret email friend who's made her new job at the mayor's office bearable. Still, putting her true passions aside for the political hubbub in Winter hasn't been a step in the right direction for her. Sure, she can make her rent payments, but is she happy? 
As Rhett and Olive continue to run into each other in the small town amid holiday festivals and sparkling Christmas lights, their once fiery opposition starts to settle into something more. But Olive's interest in her email friend has grown into a crush and Rhett will be leaving Winter in in the New Year, won't he? 
Join the familiar cast of characters in Winter, Montana as the community joins together in the spirit of Christmas where hearts soften and a kiss between opposites is the perfect holiday miracle.  
"I love a good Christmas story to read during the holidays, and A Picture of Christmas by Bell Renshaw certainly fits my expectations. Rhett Bradley is asked to take an extended vacation from his big-city job in Seattle, so he heads home to Winter, Montana to visit his dad for the Christmas holidays. Rhett is not eager to run into the feisty and overbearing Olive Fitzsimons, who he met on a previous trip back home. Her new job at the mayor's office has Olive meeting new people, one being an interesting friend she is emailing about a project she is working on for the mayor. Welcome back to the small town of Winter, Montana for a heartwarming Christmas that will have you in the mood for the festive holidays. 
This is my first read by author Bell Renshaw and I look forward to more from this author in the future. A Picture of Christmas is full of decorations, love, family, and friends, and the real meaning of Christmas woven into the lives of the characters. Characters who quickly embraced me into their lives. I enjoyed the sweet emails from Olive and her mystery guy and couldn't wait until the two would actually meet. I feel Renshaw does a really great job of keeping readers' attention throughout the entire book, with an interesting and fun storyline. You don't want to miss A Picture of Christmas by Bell Renshaw for your Christmas reads this year. I highly recommend this sweet heartwarming holiday story for anyone wanting a good clean book to enjoy."
-Reviewed By Joy Hannabass for Readers' Favorite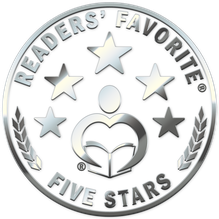 "A Picture Of Christmas is now tied with One Christmas In Winter as my favorite! I loved Rhett and Olive and their story. It made my heart happy! These books are always so heartwarming and feel like coming home."
-Steff W. from Goodreads
"A Picture of Christmas by Bell Renshaw is the the perfect story to get your holiday reading off to a great start! It was so cute and cheery and I loved the hints to you've Got Mail!"
--Inspirational Fiction Reader from Goodreads
---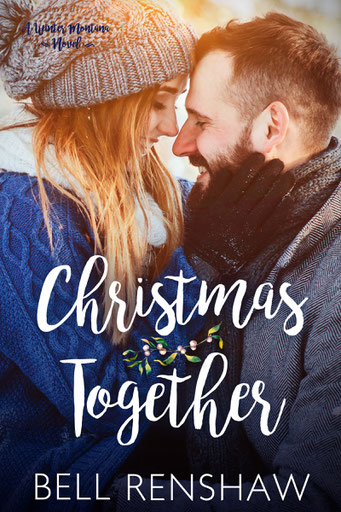 Vonnie Bradley is back in Winter, Montana to step in for local veterinarian, Doc Sandborn, while he undergoes cancer treatments. Still recovering from a bad breakup, Vonnie knows being home for Christmas and her brother's wedding seems like the perfect balm for a broken heart.
Simeon Parker knows it's his last Christmas in Winter. He's avoided responsibility by escaping to the picturesque town in Montana to serve on the crew of Firetruck 17, but he know it can't last. Daily emails from his adoptive parents are piling up, but before he can face his fate in Texas, he's got one last job to do.
Paired together to host a fundraiser for Doc, Simeon wonders if this Christmas might not be so bad after all, while Vonnie does her best to keep her distance. Facing her unfulfilling role as a vet in a multi-doctor practice back on Boise, Vonnie fears failure is right around the corner. Will she admit defeat and quit her job, or is opportunity about to knock?
Their attraction is evident, but Vonnie throws up roadblocks at every turn and Simeon wonders if what he wants could become a reality. Will they go their separate ways, or could this be the first in a long line of Christmases together?
Welcome back to one last Christmas in Winter, Montana where sparks fly and kisses are shared during holidays together.
"Once I started, I couldn't wait to keep reading this sweet story. The characters, town, and plot are all well-written and enjoyable. With a perfect cozy read for the Christmas season! 
-Kariss Lynch, author 
"Fans of Bell Renshaw and new readers alike will adore this delightful visit to Winter, Montana! I loved every moment of Vonnie and Simeon's story! Christmas Together is a heartwarming romance that will give you all the cozy vibes, and is guaranteed to put a smile on your face and joy in your heart!"
-Caitlyn Santi, @chroniclesofabooknerd
"Christmas Together was just the book I needed this season. Full of delightful characters that you can relate to, and a setting that just draws you in! *sigh*" 
- Crystal from Goodreads